Storage Units in Lexington, KY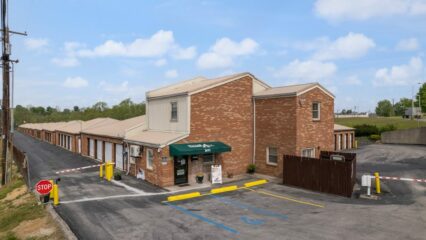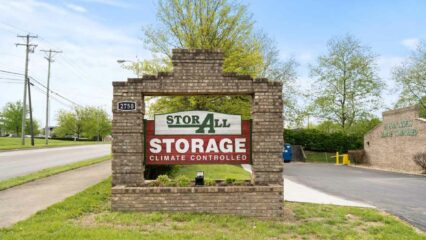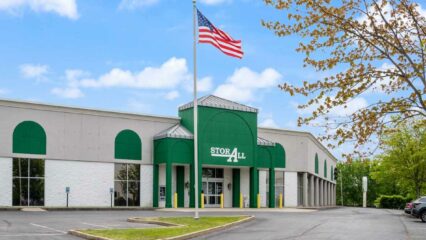 Self Storage Units in Lexington, KY
In Lexington, KY, people come from far and wide to visit our spectacular home, whether that's to race on the track at Keeneland, see the incredible Thoroughbred Center, or walk through the Ashland-Henry Clay Estate. Besides visiting the many great attractions Lexington has to offer, we also have an abundance of warm, friendly residents living in areas like Andover Forest, the Lofts of Locust Hills, Woodhill, Lake Crossing, and more.
Residents in Lexington are busy, and our local businesses can find success any day of the week. Belongings or inventory stock can suddenly overwhelm anyone, and you don't always have room for it all. At Stor All, we're here to serve our bustling community by providing self storage space for the residential and commercial storage needs of Lexington, KY!
Find your nearest Stor All location in Lexington, KY, to rent or reserve your unit today!
Frequently Asked Questions (FAQ)
What storage facilities are in Lexington, KY?
We have three self storage facilities in Lexington, KY:
Drive-up Storage Units in Lexington, KY
You likely don't want to spend your entire day moving your belongings in or out of a storage unit. Instead of wasting time lugging all sorts of heavy boxes upstairs or through narrow hallways, rent a drive-up storage unit in Lexington, KY! That way, all you have to do is park your car, truck, or moving van directly in front of your storage unit before popping open the trunk and getting everything moved.
Climate-Controlled Storage Units in Lexington, KY
Some of your belongings don't fare well when the temperatures climb too high or drop too low, and here in Lexington, KY, we get a yearly blend of hot, humid summers and freezing-cold winters. While this isn't a big deal for many of your belongings, other items, such as furniture made of leather or wood or household appliances with sensitive electronics, can suffer from warping, cracking, or other damage as a result of the temperature swings. 
As a solution, Stor All offers climate-controlled storage units in Lexington, KY. The interior environment of a climate-controlled storage unit is steady throughout the year, providing a better storage space for your more delicate belongings.
Find Your Lexington Storage Unit at Stor All
When you're on the hunt for a storage unit in Lexington, KY, Stor All is the place to go. With drive-up storage units, climate control, a wide variety of unit sizes, and so much more, you'll have all you need for self storage when you rent with Stor All.
Find your nearest Stor All facility to rent or reserve your storage unit today!