Storage Units in Cincinnati, OH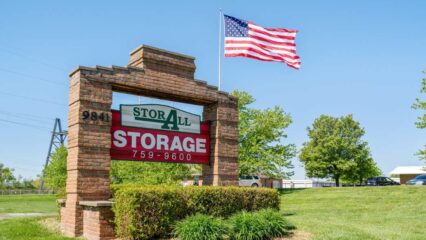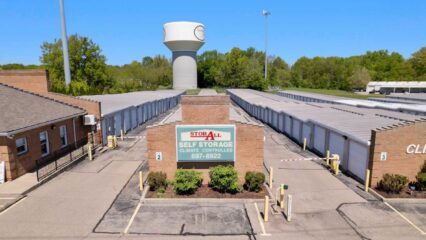 Self Storage Units in Cincinnati, OH
Living in Cincinnati brings with it many opportunities to explore the city, the outdoors, and beyond. While you're in the middle of planning your next adventure, you shouldn't have to worry about where you'll store your camping equipment or the new clothing you'll bring home. When you find yourself in need of additional storage space in Cincinnati, Stor All has your back.
Both of our Cincinnati facilities are conveniently located near major roadways. You'll find Stor All-Loveland off Highway 22 and Stor All-Pisgah across town by Highway 42. We're proud to serve residents and business owners in Highpoint, Pisgah, Landen, Loveland Park, and surrounding areas.
With a large variety of storage unit sizes, amenities focused on customer needs, and convenient locations, you're sure to find the storage space you need when you rent with Stor All in Cincinnati. From first-time renters to self storage pros, we're happy to have you. Explore our storage tips, select the unit you need with the help of our size guide, and then rent or reserve your unit today.
Frequently Asked Questions (FAQ)
What storage facilities are in Cincinnati, OH?
We're proud to offer two facilities conveniently located near Cincinnati:
How long do I need to rent a storage unit in Cincinnati, OH?
At Stor All, we understand that life events can happen unexpectedly and put you in need of storage solutions without much notice. Thankfully, all of our units are available to rent on a month-to-month basis, so you never have to worry about being locked into a long-term lease. Rent a storage unit for exactly the amount of time you need and easily move to a larger or smaller space should your needs change over time. Not sure what size unit will work best? Our size guide and space estimator can help you select the perfect unit, depending on what you're planning to store.
Is climate-controlled storage available in Cincinnati, OH?
Yes! Both of our storage facilities in Cincinnati offer options for climate-controlled units. We recommend choosing one of these spaces if you're planning to store delicate belongings such as wooden furniture, instruments, art, documents, and more that can be affected by extreme temperatures. When exposed to heat for a period of time, these items can be at risk of chipping, cracking, or warping. Instead of placing them in a shed, attic, or garage, opt for climate-controlled storage for an extra level of protection against warm Ohio summers.
Find Your Cincinnati Storage Unit at Stor All
Finding storage solutions to meet your needs in Cincinnati shouldn't be a difficult task. When you have more items than you have space for, give your nearest Stor All a call. Find answers to frequently asked questions, prepare for move-in with our storage tips, or visit our facilities to see for yourself what sets us apart from the rest.
When you're ready, rent or reserve your unit online and start your self storage journey with Stor All today!