How To Organize Your Belongings Before Moving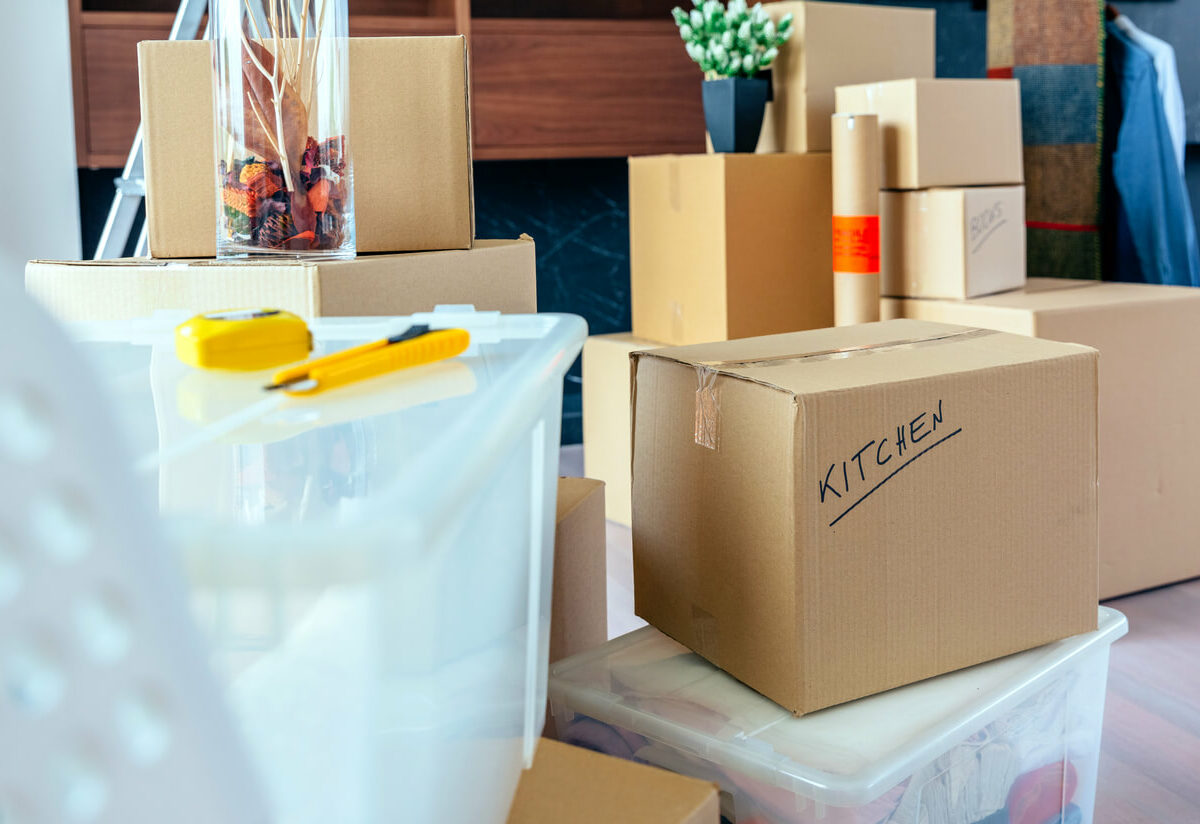 Moving to a new place is an exciting time, but it can also be a daunting task. The key to a smooth and less stressful move is organizing before moving day. If you organize effectively before moving, you will thank yourself when you move and begin to unpack.
Our comprehensive guide provides expert guidance on organizing your belongings before the big day. We'll walk you through essential steps, practical tips, and efficient strategies to streamline the moving process. Whether you're relocating to a new home or downsizing your space, you can take steps to make it easier. Learn how to declutter, categorize, and prioritize your possessions, making packing and unpacking a breeze.
4 Organizing Tips To Make Moving a Breeze
We have packed our moving guide with tips to help you stay organized before, during, and after the move. While moving is often a stressful task, you can combat that feeling by staying prepared.
Declutter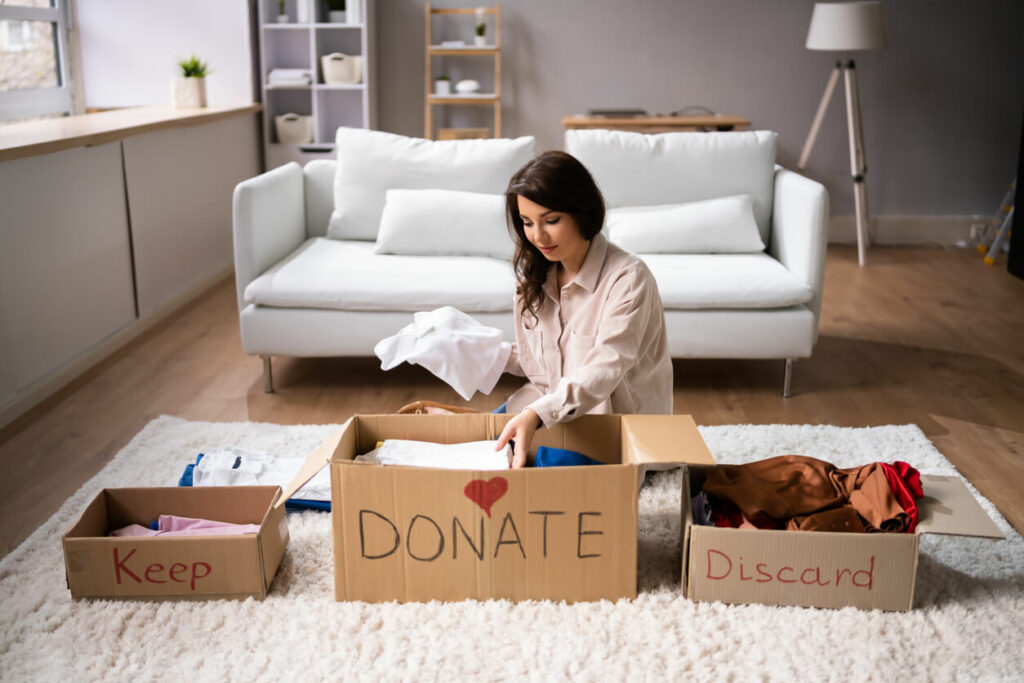 Before you pack anything, getting rid of things you no longer need or want is helpful. Moving is an excellent opportunity to go through your things and determine whether you need items. These steps can help you to effectively declutter:
Start early. Decluttering your space the right way takes time. Give yourself a few weeks to review your items and make informed decisions on what you want to keep. Going through everything you own can take time. Make sure you give yourself enough.
Declutter room by room. To avoid burnout, pick a room or two daily to declutter. For example, your closet might take a good chunk of time, so focus just on your closet one day. The next day, choose the office or other area of your home that could use decluttering.
Plan out which belongings you'll get rid of. When you're getting rid of things you own, you need to think about what you will do with them. There is no reason to throw away perfectly good items. You could sell or donate those things. Organize the items you're getting rid of so you can easily sell, donate, or throw them away when you're ready.
Allow yourself to let things go. Often, it's easy to think you need to keep something just in case. While sometimes those things come up, you will likely never need certain items again. Really think about what you're keeping. Allow yourself to let things go that are useless to your life.
Once you declutter your home, you will feel much lighter and be ready for your move. Packing will be much easier, and you won't have to move as much.
Categorize Your Belongings
Once you determine what you want to get rid of, categorize your belongings. Categorizing your belongings includes grouping similar items. This can make packing and unpacking more efficient. Tips for categorizing your belongings include:
Label boxes or containers to indicate what will go inside—for example, "bathroom items" or "kitchen utensils."
Place all fragile items together and pack them carefully. Label the outside of the container, indicating the items inside are fragile.
Pack room by room so you can move all the boxes that belong in one room together. When you unpack, all the boxes will already be in the correct place.
Prioritize Your Belongings
When you start packing up your things to move, it's essential to prioritize what you will need immediately and things that could wait a few days. Prioritizing your belongings include:
Essentials. These are things you will need right away when you start unpacking at your new home. Examples of items to put in your essentials box include toiletries, important documents, and clothing for the rest of the day, night, and the next day.
Items you will need within the week. Sometimes, unpacking can take a while. Ensure you label boxes of items you could need within a week. Examples of these items could include kitchen utensils or office supplies.
Non-essential items. Things you know you won't use for a while can be packed as non-essentials. These could include holiday decorations or books you don't plan to read soon.
By prioritizing your belongings, you will know what you need to unpack first when you get to your new place.
Pack Items in a Storage Unit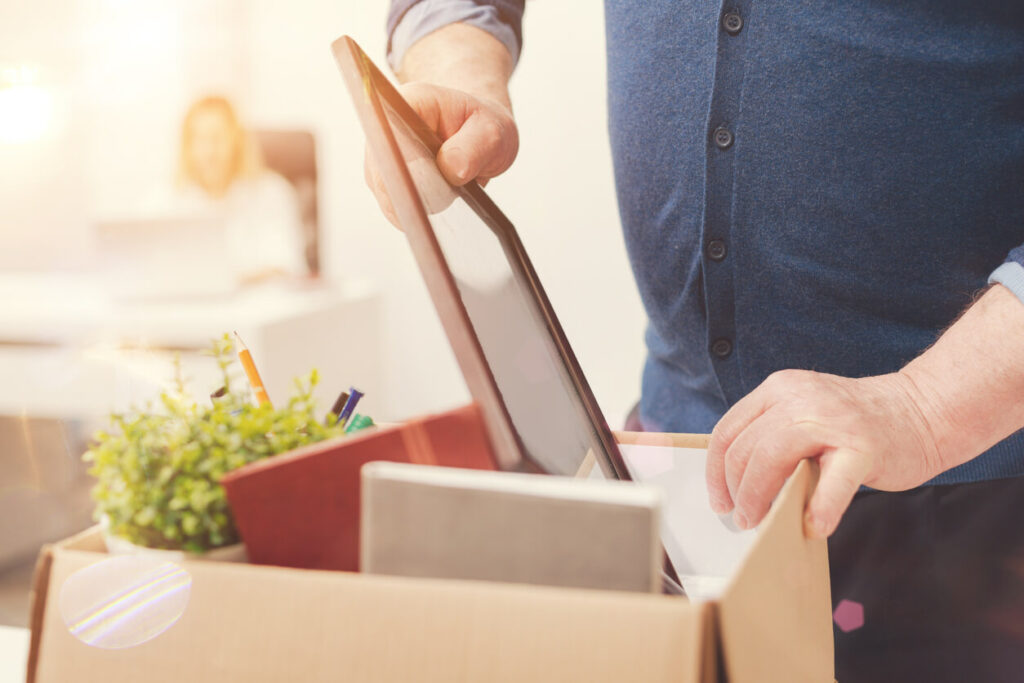 If you are downsizing or don't know if you plan to donate or get rid of items, consider putting them in a storage unit while you decide. You can decide what to do with specific items when you get a storage unit.
Downsizing doesn't always mean you have to get rid of all your things. A storage unit is an affordable way to keep the things you love without cluttering up your home.
Stor All Can Help You Organize for Moving Day
At Stor All, we have helped many people through their moves and can assist you with all the packing tips for moving. If you need a place to store your belongings before, during, or after your move, we offer a clean, convenient, friendly place to keep your things safe.
Contact us today to get information about our storage unit options and availability. A friendly team member can answer your questions and set you up with a unit.
More From Stor All Self Storage