What Are Storage Auctions and How Do They Work?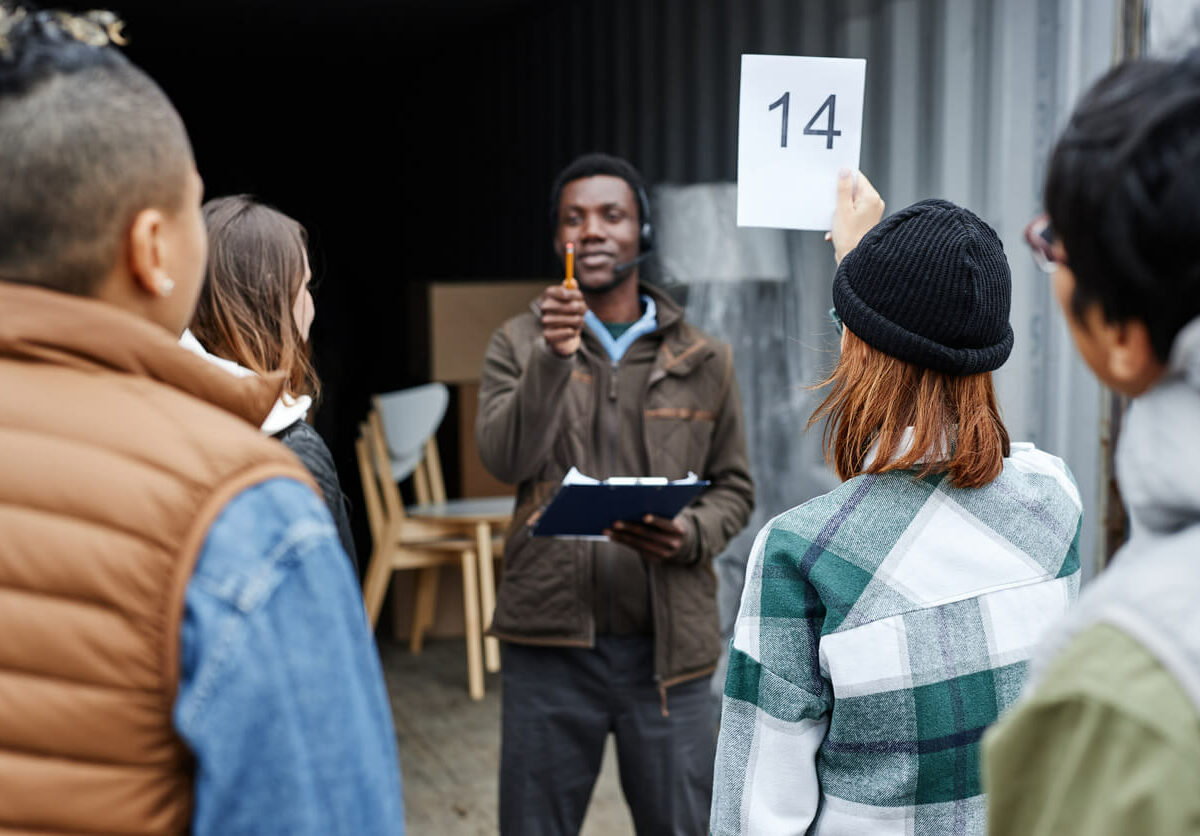 From time to time there are situations where a storage unit is abandoned and the items inside are left behind. If the storage facility can't get a hold of the tenant, after a certain period of time, the items inside the storage unit will go up for auction. However, storage auctions are less like a garage sale in which you typically don't get to dig through the items, but you take a gamble for whatever is inside and pay for the unit as a whole.
Benefits of Storage Auctions
Storage auctions are a great way for storage facilities to free up space when they're in a pinch. Instead of putting furniture and other items to waste, auctions allow them to be put to good use. For those bidding in the auction, they have the chance to receive a good deal on furniture and other household items. While it may be a mystery what is inside the storage unit, there is a good chance of finding a jackpot on something you might need.
Storage Auction Rules
There are a few different ways auctions can be operated. For storage auctions, attendees typically are required to register beforehand. You might be asked to register or sign up online, or in-person the day of the event. While it can differ from each storage facility how storage auctions are operated, there is usually a standard for rules that must be followed.
You don't have to be a regular to visit a storage auction, but be sure you learn the rundown of common rules. A few important rules to be aware of are how to bid on a unit, how long you have to claim your storage unit, and any items that are off limits for the auction. We'll walk through common rules to follow to be prepared for your first storage auction.
Sealed Bids
An important rule to note is that each unit is typically up for auction, there are no sealed bids allowed. For in-person storage auctions, the units are usually sold based on the highest bid, open to all bidders at the time of sale. The winning bid must be paid in cash at the time of winning too. You may be asked to pay a deposit to the storage facility until you clean the storage unit out completely.
Claiming Your Unit
When you win a bid, there is usually a window of time where you are required to clean out the storage unit by. Winners can either clean out the unit within that time or rent or reserve the storage unit under their name. However, in some cases, the buyer must return personal items of the previous owner such as photos, legal documents, etc. to the facility. The time slot to reserve your storage unit is typically within 24-48 hours.
Personal Items
While many items are up for grabs during a storage auction, certain personal records cannot be kept due to liability reasons. It is more flexible to give away second-hand furniture or appliances, but old family photos or personal items are more complicated. If you have additional questions about any personal items you may find inside the storage unit, ask the team of storage experts at the storage facility.
Online Storage Auctions
In addition to traditional storage auctions, there are now online storage auctions available too. Some storage facilities host storage auctions on their website, allowing bidders to seamlessly place a bid and view items on the fly without having to be present. Online auctions are convenient for keeping track of the highest bid placed and counter offering a higher bid.
However, to claim your storage unit you most likely still need to either place a deposit or visit in person within the required timeframe to secure your unit. It is also important to note that online bids tend to have a time limit before they are closed on the website.
Find Local Storage Auctions Near You
If you're searching for local storage auctions, Stor All has a variety of storage facilities that regularly offer auctions. You can find notices of upcoming sales on our auctions page. For more information on where you can find storage auctions in your area or how the bidding process works, our team of storage experts at Stor All can help. We also offer online storage auctions for your convenience. Contact our team today to get started!
More From Stor All Self Storage