Self Storage for Outdoor Enthusiasts: How To Store and Maintain Your Gear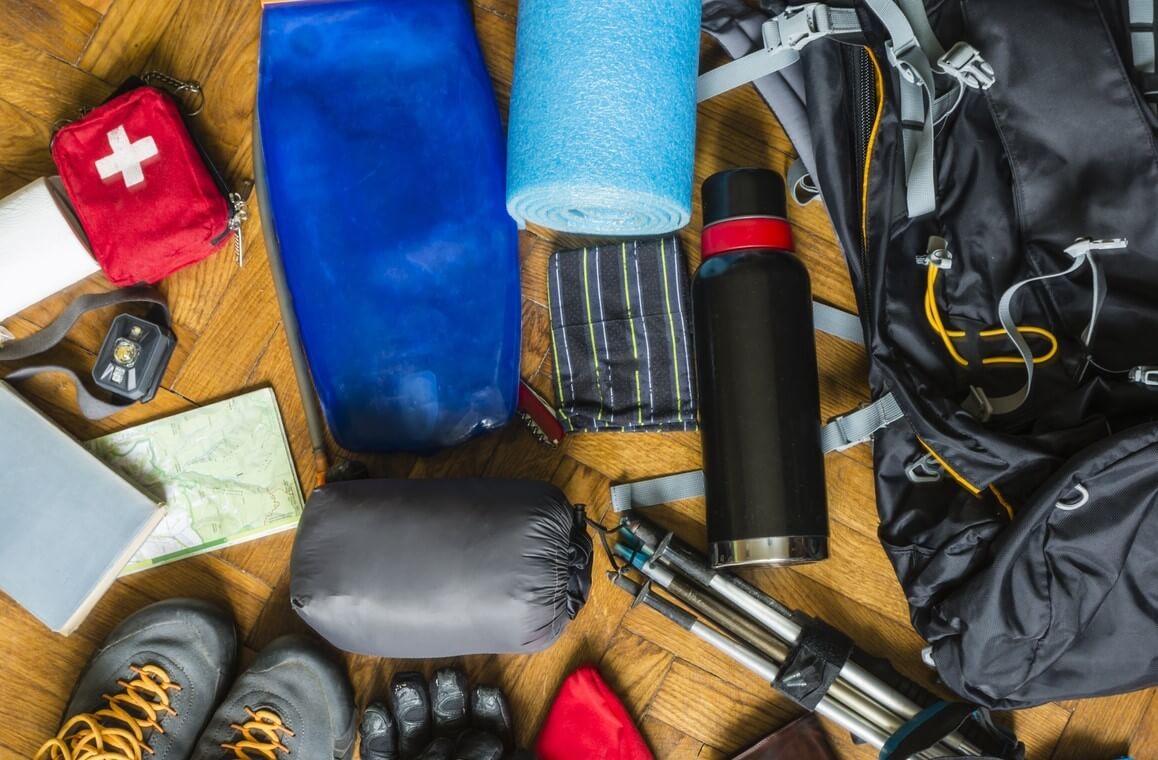 Many folks enjoy exploring the outdoors and all of its wonders. Whether you pick up hiking, camping, or biking, oftentimes there is equipment that comes with. For instance, biking requires a good quality bike, camping requires a strong tent and food supplies, and for hiking you'll need a good pair of shoes or boots. No matter what form of activity you prefer, there is always equipment that comes with it.
If you're feeling cramped as your inventory of outdoor equipment grows, don't stress. Self storage is an ideal solution for freeing up space in your home. By utilizing self storage, you don't have to give up valuable items to save space—simply store your items in a self storage unit while you're not using them and have easy access when you need them. At Stor All, we have a wide variety of storage units available to fit your storage needs.
Storing Different Types of Outdoor Equipment
No matter what type of equipment storage you're looking for, you can rest assured knowing you have options. You can choose from a wide selection of storage unit sizes—from as small as 5×5 to 10×30—at most storage facilities. The smaller 5×5 storage units are comparable to a closet while the larger 10×30 storage units are similar to the size of a large garage.
With the flexibility to choose a storage unit size, it makes it easier to store outdoor equipment. We'll walk through tips on storing different types of outdoor equipment and how to get started.
Sport Equipment Storage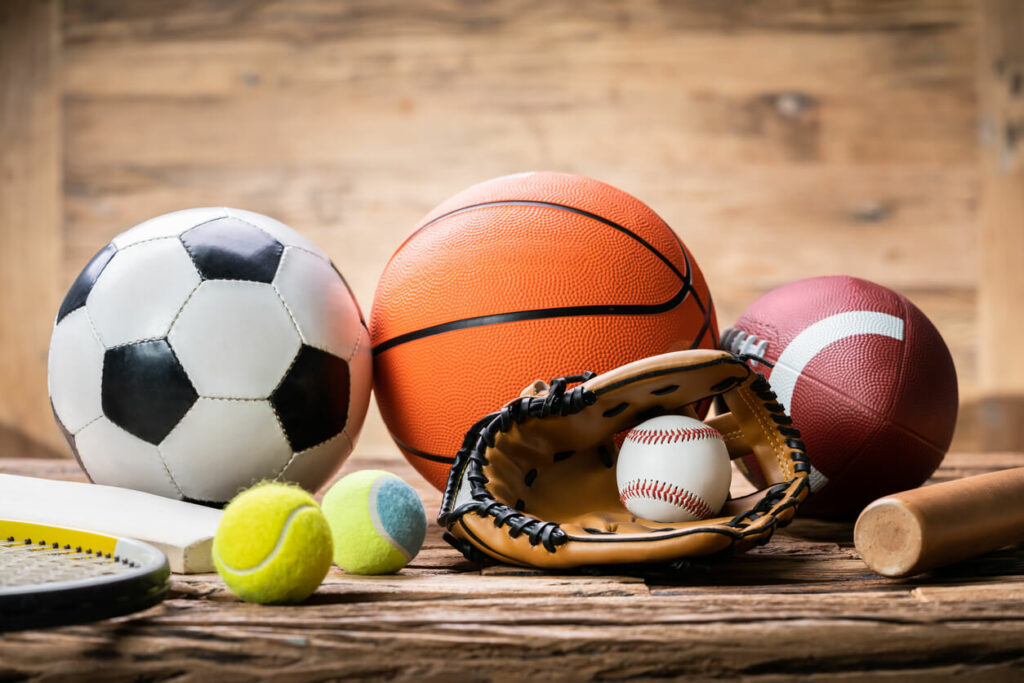 Whether you have a bin of basketballs that are taking up too much space in your garage, a bike that you don't have room for, or a collection of outdoor gear that you need additional space for, self storage can help. Our storage units can house items of various shapes and sizes. Play on and continue stepping up your game with Stor All!
Camping Gear Storage
When you're looking for a place to store camping gear or for some organization tips, you're in the right place. Camping can require an abundance of equipment, especially if it is a hobby you partake in regularly. Whether you prefer to camp out in a tent or inside an RV, you'll need a decent amount of supplies for both.
Common supplies and equipment that are needed for a camping trip include:
Tents
Sleeping bags
Fire starters
Water jugs
Thermos'
Food containers
Coolers
Maps and compass'
Camping stoves
Pocket knives
First aid kits
Once you've gathered all your supplies and gear, you'll need to find a convenient place to store them. Self storage makes camping storage hassle-free with a secure, designated place to store your equipment. You can categorize your camping equipment so you can quickly access it from your storage unit.
Seasonal Storage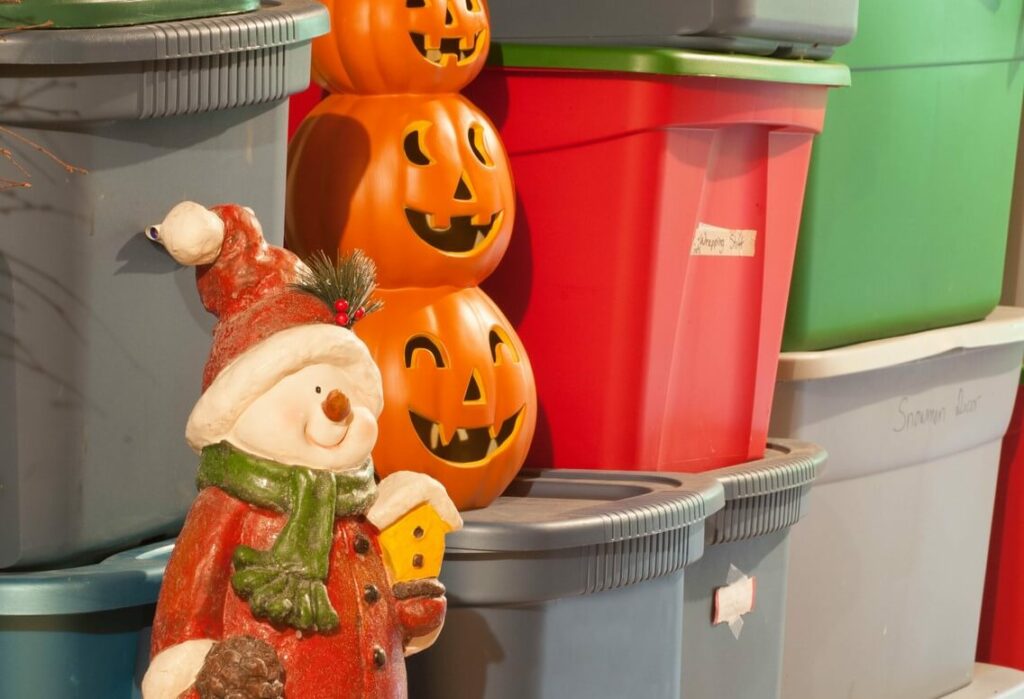 While decorating and celebrating the holidays is one of the best times of the year, seasonal decorations and party supplies can pile up quickly. Seamlessly store your seasonal decorations and decor at one of our storage units at Stor All and free up space in your home for items you use year-round. Then, when you're ready to decorate for each holiday, make a quick pit stop at your storage unit to pick up your decor and supplies.
Preparing Your Gear for Storage
One of the perks about self storage is the freedom that comes with it to store your items how you want. However, organizing and sorting your outdoor equipment before you place it in storage can make a world of a difference. Organizing your gear by size, color, or type of item can save you time and effort. That way, when you need to grab something from your self storage unit, it's easier to find. When you're in a hurry, the last thing you need is a cluttered, disorganized storage unit. Plus, keeping your storage items tidy and organized can help keep them in their best condition.
Store Your Outdoor Gear with Stor All
Now that we've walked through all the different ways to store your outdoor equipment, what are you waiting for? Find your self storage unit at Stor All! We have a wide selection of storage facilities in Kentucky and Ohio, allowing you to find a storage unit near you.
We offer a wide range of storage unit sizes, from 5×5 to 10×30, providing you with flexibility when storing your items. Not sure which size of storage unit you'll need? Browse our unit size guide for sizing information. Ready to get started? Rent or reserve your storage unit at Stor All by finding the nearest storage facility to you!
More From Stor All Self Storage