Things to Do in Louisville, KY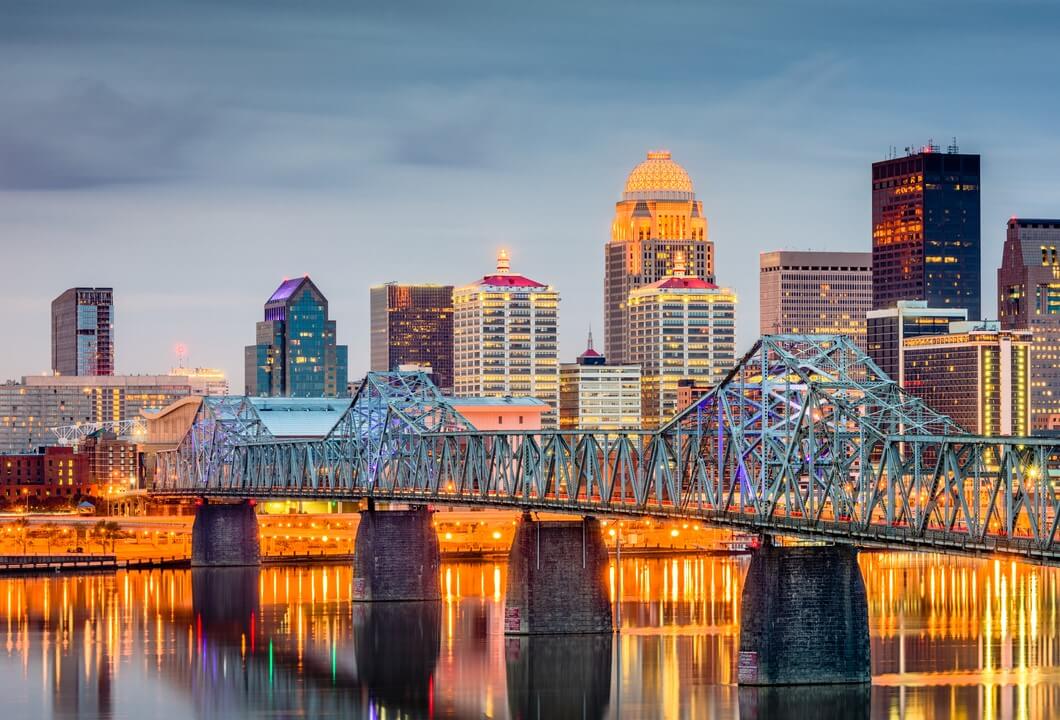 Louisville, Kentucky: disco capital of the world, and home to the single largest baseball bat in existence, at a whopping 120 feet and 68,000 pounds. While these may be two very exciting fun facts about the city, there are far more things to do in Louisville, KY than admire a giant baseball bat — and we're here to prove it.
Whether you're on the precipice of making a move to Louisville, or you just want to know how to keep yourself busy for a weekend, Stor All has compiled a list of activities for your consideration. From outdoor adventures to iconic eateries and a vibrant art scene, you'll always have something to do when you're in the area.
Louisville Outdoor Activities
With a year-round temperate climate that doesn't stray into the excessively hot or the bitter cold, there's usually never a bad day to have fun outside. Some options you'll have for outdoor adventures in and around the city include:
Louisville Zoo
Rope courses, camel rides, splash parks, oh my!
The Louisville Zoo is 130 acres of family fun, as close to tropical wildlife as you could hope for in the landlocked state of Kentucky. From the Gorilla Forest of the Africa Exhibit to the novel white-scaled American alligator that calls the Herp Aquarium home, the Louisville Zoo has no shortage of awe-inspiring fauna to appreciate. And if you find yourself still looking for things to do after visiting the animals, you can make your visit to the zoo a full-day event by partaking in the aforementioned rope course and splash park, among other non-animal related activities.
Make sure to check if a particular ride or attraction is available before you go, as some of them are seasonal and may not be open depending on the time of year that you are visiting.
Louisville Nature Center
A highly-accessible nature conservation center, the Louisville Nature Center wants to lead by doing. Enjoy a day amidst the 41 acres of cherished forest land, take a class on environmental stewardship, or connect with others who love nature just as much as you do along the over 2 miles of hiking trails. There's even an immersive class for children interested in learning more about the natural world!
The University of Louisville
The University of Louisville is a resource of constant events and activities for students and community residents alike. From a creative writing group, symphonies and orchestras, to educational panels, huge sporting events, and community service opportunities, there are plenty of ways to get involved in the city of Louisville through this university.
Check out their frequently updated events page for all planned future activities! You'll always want to ensure that the event is open to the public, as some are only for current students, faculty, and staff.
Louisville Basketball
Regardless of what you do in Louisville, KY, you owe it to yourself to catch some Louisville Basketball. Home of the Louisville Cardinals Men's and Women's teams, if the season is in, you should have more than one opportunity to catch a home game. With perennial championship-caliber teams and an electric atmosphere in the stadium, this is one of the best sporting event offerings in the state.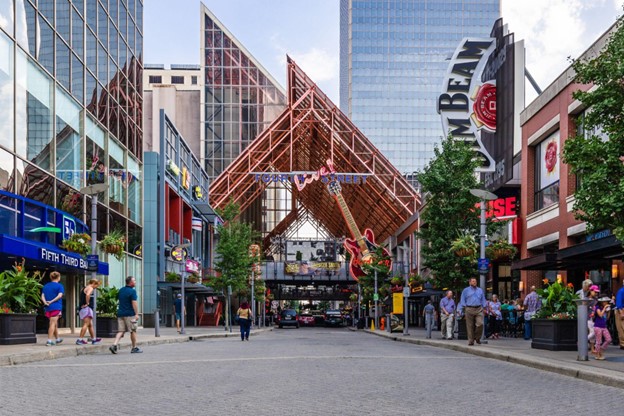 The Best of Louisville Food & Drink
The Bluegrass State's largest city is bound to have an appetizing array of grub options, right?
Of course! And with so many options packed into this urban metropolis, you're likely to find just about anything you want that sparks your tastebuds or satisfies a sudden craving.
That said, we do have our own favorites that we want to spotlight, because we think they deserve a little extra love and attention:
Copper & Kings Rooftop Bar: Known foremost for their stellar American brandy, this distillery offers some of the best drinks in the city, with a great view of the cityscape. Sit down with their drool-worthy umami burger and sip on a sidecar while you catch up with a buddy or two.
Hammerheads: Okay, so confession: we love pub food. It's rarely flashy, but there's so much room for variety and personality of flavor. Hammerheads is one of our favorites in this regard, with a wide range of incredible food options including duck tacos, mac & cheese with truffle oil, or the whopping elk burger.
V-Grits: An incredibly popular option in Louisville, V-Grits offers some of the best vegan food around. With a variety of comfort food options and a stellar draft beer experience, there's something for everyone to enjoy at V-Grits, whether they are vegan or not!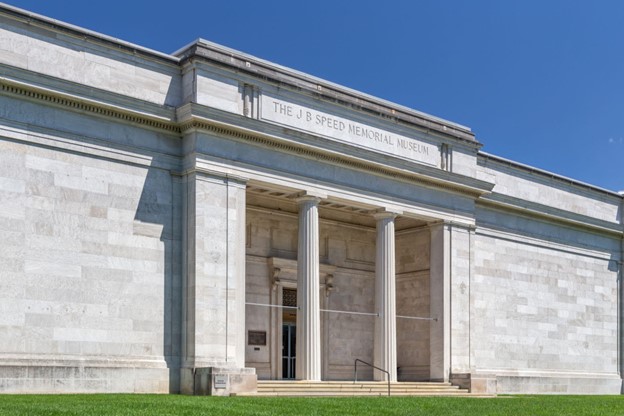 The Arts
Whether you have a flourishing artsy side or are a casual enjoyer of the arts, don't worry — there's plenty for you to do in Louisville, too!
Conrad-Caldwell House Museum
Also known as "Conrad's Castle," the Conrad-Caldwell House Museum is a historical Victorian museum bathed in Romanesque architecture, gargoyles and stone archways included! In its age, it was the most innovative architectural feat one could hope for in a home.This beautiful museum is well worth a visit!
The Speed Art Museum
The Speed Art Museum is a contemporary museum that will fill your afternoon with a pop of colorful, cultured fun. Featuring works from Rubens, Rembrandt, Picasso, and more, there are always fun exhibits and events to explore.
Waterfront Botanical Gardens
The Waterfront Botanical Gardens exists with the mission to "cultivate urban botanical gardens that educate, inspire, and enhance appreciation of the relationship between plant life and a healthy environment." This mission is definitely delivered on, as the garden crafts a mesmerizing landscape that marries the local ecosystem to its urban locale. With plenty of events and classes held throughout the year, there's always something interesting going on when you visit!
Nightlife
But what happens in Louisville once the sun goes down? Is it bedtime? Should you throw on Netflix?
Sure, you could do that. Or you could check out any of these alternatives from the city's thriving nightlife scene.
Howl at the Moon
Sizzling and atmospheric, Howl at the Moon is a boon of entertainment for all who come. With a live band and dueling pianos playing a mixture of party anthems and hit songs, as well as a commendable ensemble of cocktails in every color and flavor you could hope for, this is a fun spot to party your heart out.
Zero's Luxe
Zero's Luxe is peak urban nightlife culture, from its DJ's to its dining. What happens when you combine fun drinks with a splash of Southern hospitality? You get an unforgettable experience among friends and associates.
Headliners Music Hall
When you're looking for an intimate venue to listen to some rocking music, we have just the place for you. Headliners Music Hall is one of the premier locations in Louisville for rock shows, indie jams, and discovering new talent throughout the city.
Stor All—Serving You in Louisville
If moving to Louisville is in your future, or you're a current resident in need of some additional space, Stor All is ready to help. All your storage needs, from intensive security features, empowering customer service representation, and a large selection of storage unit sizes will take you a long way from a stressed and cramped living space to one that has been liberated. Need to store part of your closet for the season? A spare refrigerator? An entire vehicle? We've got you covered.
Take a look and see which of our eight Louisville storage facilities is closest and most convenient for you, or give us a call to speak with a friendly member of our team to get started on your storage journey. We look forward to meeting you soon!
More From Stor All Self Storage