How to Get the Most Out of Your Storage Unit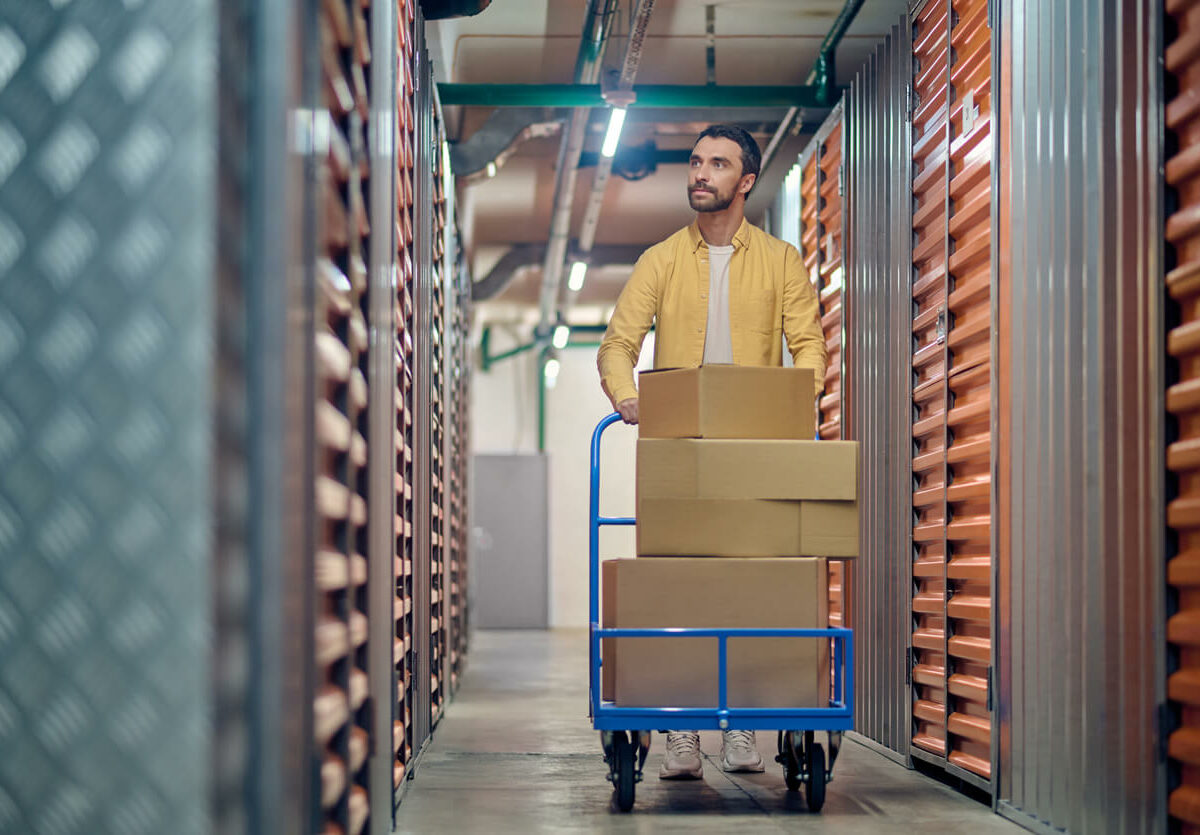 Getting a self storage unit can help to reduce clutter in your home or office. To get the most out of your storage unit, knowing the best practices to store your belongings is helpful. By taking the proper steps, you can create more space inside your unit. The benefit of maximizing your space is that you can choose a smaller unit and save more money.
Helpful self storage unit tips to get the most out of your unit include proper planning, choosing the right size, getting proper storage accessories, and more. Whether you need a storage unit temporarily or for an extended period of time, it helps to know storage unit tips and tricks to get the most out of your unit. By utilizing these valuable tips, you can ensure that your things remain in good condition during their time in storage.
Steps to Getting the Most Out of Your Self Storage Unit
1. Plan the Layout Of Your Unit
Before you bring your belongings to your storage unit, take time to plan out the layout. Strategize what you plan to use most often and ensure that you make those items easily accessible. Place heavier items you won't need access to often on the bottom.
2. Choose the Right Size of Self Storage Unit
To minimize costs and ensure you have enough room for everything you want to store, take steps to ensure you choose the right storage unit size. Consider everything you plan to store, and determine how much space they will take.
Remember, you can utilize vertical space and stack items and boxes to help make more space in a smaller unit. If you choose a unit that is too large, you could waste money purchasing space you don't need.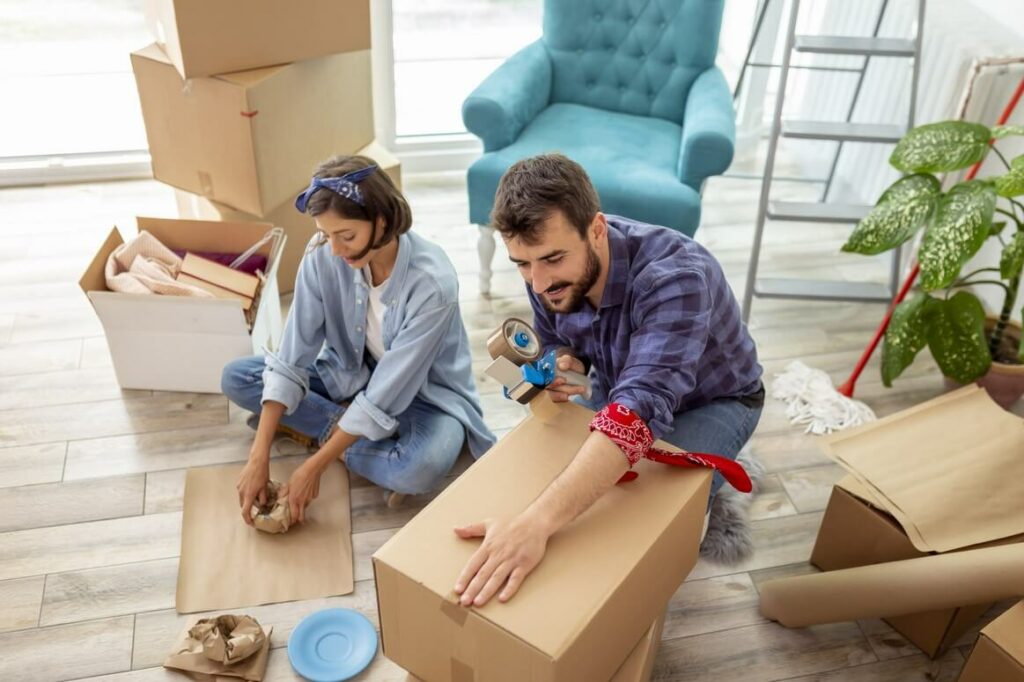 3. Get the Correct Packing Supplies
To properly pack for your self storage unit, ensure you get the right packing supplies. Tips for packing a storage unit include:
Getting enough boxes or totes to store your things
Obtaining proper labels to know what is inside each box
Getting packing tape to properly secure the boxes or totes
Purchasing packing peanuts or other materials to help keep fragile items from breaking
The right packing supplies can make a difference in utilizing space in your unit. Also, they can help to protect your items better.
4. Get the Right Storage Accessories
The right storage accessories can help increase the space in your storage unit. They can help you better utilize the vertical space. Getting shelves and wall hooks can maximize your space and allow you more room to put your items.
5. Leave an Aisle
If you plan to access your items frequently when they are in the storage unit, it's important to take steps to access your belongings easily. Create an aisle in the center or around the unit to easily find a specific item.
Planning pathways in your unit allows you to navigate through your things easily.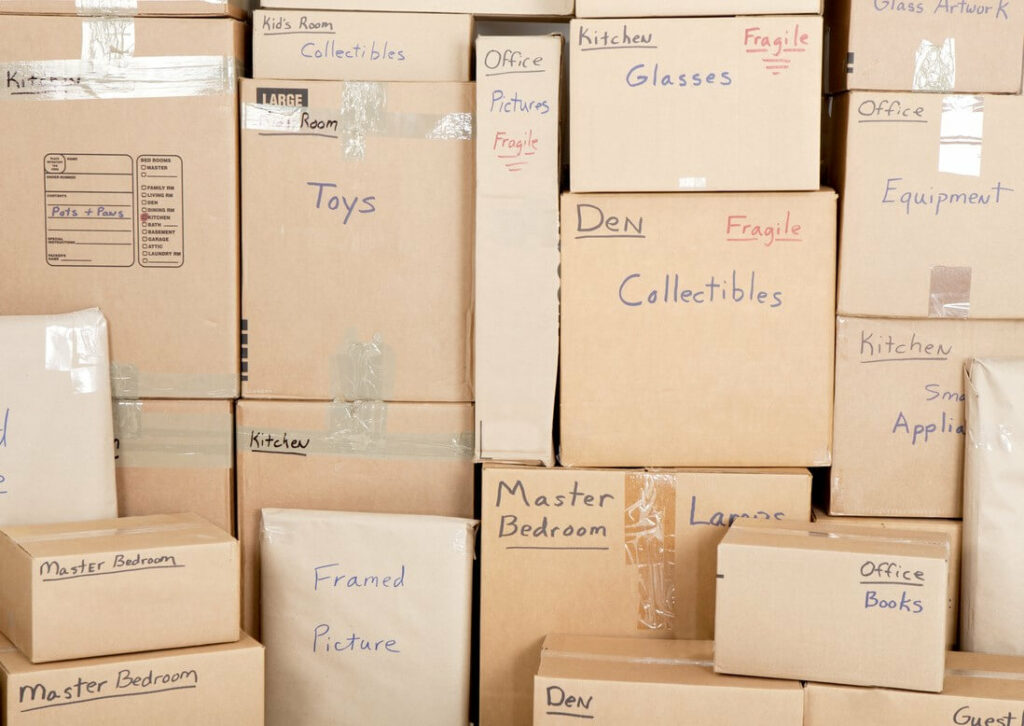 6. Label Boxes
Labeling the outside of totes or boxes can help you tremendously when you need to access your things. Proper labeling means you won't have to open every box looking for what you need.
Instead, you can quickly read the outside of the box to know what contents are inside. Then, you can quickly access your items and put them back in their proper place when you're done.
7. Determine if You Need a Climate-Controlled Unit
To ensure your belongings stay safe during their time in storage, you must determine if you need to get a climate-controlled unit. If you plan to store sensitive items, climate control could be your best choice. Examples of items that could require a climate-controlled unit include:
Electronics
Wooden furniture
Documents
Pictures
If your unit will face extreme temperatures or intense humidity, it's best to choose a climate-controlled unit. Then, you can have the peace of mind that your items won't sustain damage during their time in storage.
Choose the Right Self Storage Unit at Stor All
When you need a self storage unit, you can count on Stor All. We have many available sizes and types of units depending on what you need. Our team works hard to provide the best storage facility possible. When you choose us, you can rest assured that we take precautions to ensure your items will stay in a safe condition. In addition, we have a knowledgeable staff that can help you choose the best unit based on your needs.
By following these storage unit organization tips, you can get the most out of your storage unit. At Stor All, we can help with your storage needs. We offer a range of unit sizes so you can get the proper sized unit. Contact us today to learn more about our storage options, and we can help you get started.
More From Stor All Self Storage