How You Can Benefit from Climate-Controlled Storage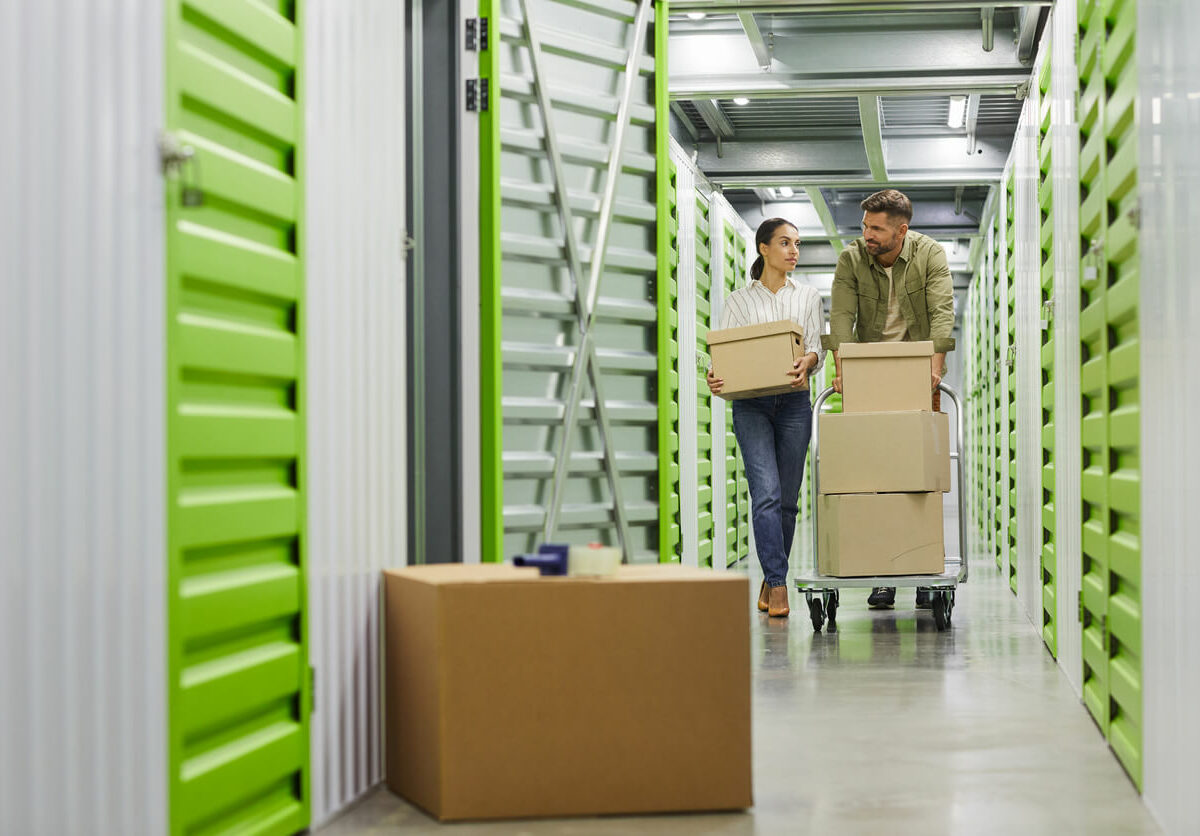 When you're on the market to put away some sensitive belongings in storage, it pays to take the storage environment into consideration. Climate-controlled storage options have existed as a storage selection for quite a while, and for good reason. With objects that are vulnerable to extreme conditions, it can be an invaluable improvement on your storage unit.
If you're asking "do I need climate controlled storage," Stor All is happy to show you the way. The answer is simple, but first we should explain a bit more carefully what constitutes climate-controlled storage, as well as where you can find it for yourself.
What is climate-controlled storage?
In simple terms, climate-controlled storage is a form of self-storage that provides a stable environment for stored items. It uses air conditioning and heating to maintain optimal temperatures, as well as limited humidity control, to protect sensitive items from the effects of extreme weather. Such sensitive items include things like:
Musical instruments
Paintings
Paper products
Clothes
Electronics
Antiques
Photographs
And more!
Climate-controlled storage units provide an ideal setting for these types of possessions by helping to reduce the risk of them becoming damaged due to fluctuations in the environment.
Some climate-controlled storage units also feature tighter security than traditional self-storage units, with individual door alarms on each unit that sound if the door is opened or tampered with at any time. Or, they may feature motion detector lights inside the units that turn on when anyone enters them. These things can also be found in traditional storage units, depending on the company or facility you are leasing with.
Do I need climate-controlled storage?
Whether or not you need climate-controlled storage depends entirely on the belongings you intend to store, as well as the area in which you live. If you are storing any of the previously mentioned items that are temperature-sensitive, or you have sentimental belongings that you want to ensure are protected from the elements, it is generally worth it to invest the extra money and rent a climate-controlled storage unit. Take, for example, a family heirloom or a wooden dining table that was passed down to you — if you need to store such a thing, even temporarily for a renovation or similar event, you would want to take every precaution to uphold its integrity.
Where you live should also play a big part into your decision to store your items in a climate-controlled storage unit. If you reside in a part of the country where extremely warm summers, freezing winters, or both are common, you'll find that the inside of a regular storage unit often feels similar to the temperature outside. If you are storing items that may warp, crack, or become otherwise damaged if left exposed to these conditions for too long, a climate-controlled unit is your best option.
Find Climate-Controlled Storage Units with Stor All
Stor All is on a mission to provide efficient, comprehensive storage options to as many people as possible within the Midwest and South. From providing vehicles with shelter, housing furniture through a life transition, or operating as extra closet space, we believe your belongings are important to you, and deserve the best treatment available. Whether you're on the market for climate-controlled storage or otherwise, we want to empower you to make the storage decision that's best for you. Give our customer service agents a call or locate the facility closest to you, and don't wait any longer to welcome transformative storage space into your life.
More From Stor All Self Storage